Braingear - Focus,Clarity, Memory (12 units)
Braingear - Focus,Clarity, Memory (12 units)
Product Description
IMMEDIATE BENEFITS
Staring down your opponents. Standing in the spotlight. Pushing past your limits. Discovering the unexpected. In these moments, adrenaline already has your energy needs more than covered. What you need now is a way to focus and concentrate so you can perform at your best.
BrainGear helps optimize your brain's performance by providing the focus, clarity and concentration you need to excel during those times that make or break success.
LONG-TERM BENEFITS
Mastering a skill or building muscle doesn't happen overnight. It takes months to years of grinding, day in and day out. It takes relentless drive and devotion. Just like your body, a healthy brain requires daily maintenance and nourishment for optimal performance.
When you include BrainGear in your daily routine, you take control of your overall mental well-being. So when the biggest moments in life arrive, you'll be ready.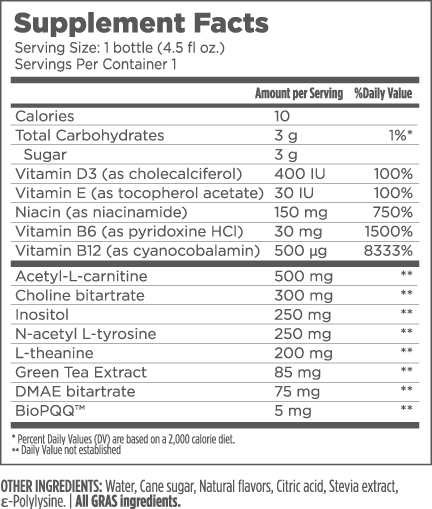 Find Similar Products by Category